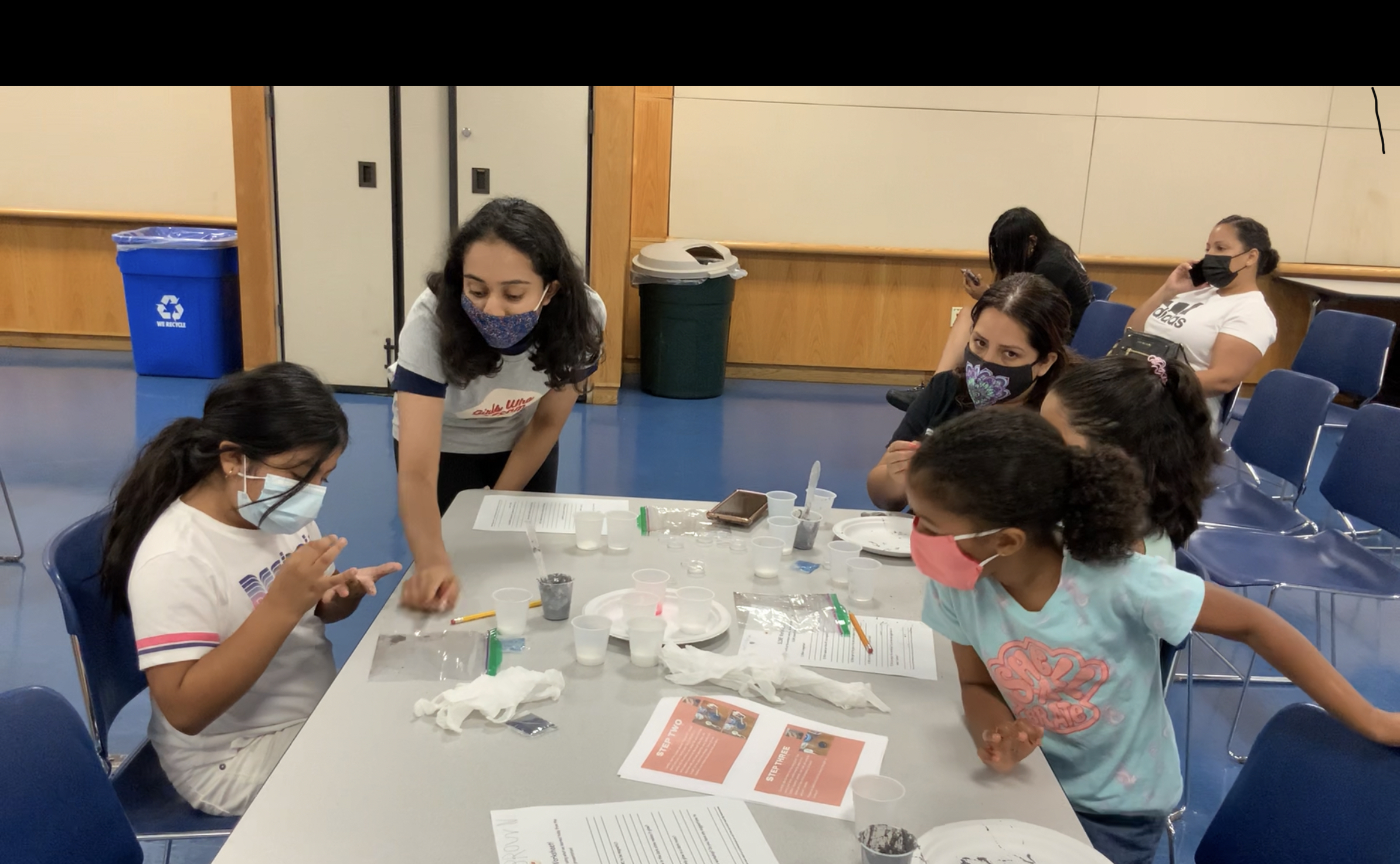 Oftentimes, girls from underprivileged backgrounds do not have access to the same resources and support that other youths do. Our organization is working to change this using sustainable, research-backed solutions.
We don't have a "one size fits all" strategy; instead, we have our volunteers tailor the programs we offer to their expertise and the specific needs of the community in question. All four of our programs are meant to enrich the lives of the women we work with by providing a supplement to the four areas that these girls do not have enough assistance with.
Empowerment = STEM education + financial wellness + career rediness + mental well-being
Each of our programs was designed to provide marginalized girls with the skills, education, and confidence needed to achieve success and be better prepared for the future.
For the communities we impact coming from trauma backgrounds, we assist by working consistently with those involved. There is no "quick solution", and our volunteers understand this. Specifically, concerning the participants that come from trauma backgrounds, our strategies look into setting these children up for success.
About the girls we impact:
Children experience several problems while homeless. The stressful experiences they encounter effects their ability to learn. Violence plays a significant role in the lives of homeless children.
By age 12, 83% of homeless children had been exposed to at least one serious violent event

Almost 25% have witnessed acts of violence within their families

15% have seen their father hit their mother

11% have seen their mother abused by a male partner

Children who witness violence are more likely than those who have not to exhibit frequent aggressive and antisocial behavior, increased fearfulness, higher levels of depression and anxiety, and have a greater acceptance of violence as a means of resolving conflict
Source: The Women's Foundation in Colorado
Poverty typically has a significant effect on the situation. The connection between a student's socioeconomic background and her likelihood of dropping out is clear.
Students from the country's bottom fifth of socioeconomic status are four times more likely to drop out of school than children whose parents are in the top two-fifths (Almeida et al. 2006, 2). Even though this recommendation is to invest in girls in the communities, research shows that when girls' academic achievement rates improve, so do the rates for boys (Corbett et al. 2008, 3).
Source: The Women's Foundation in Colorado
Strategies to change the lives of girls through our program:
Mentoring, or having a good relationship with any trusted adult, is very important. Our programs supports and trains mentors to give the mentee the best experience possible. By ensuring that the mentoring focus is on teaching and/or guidance, it can effectively tackle pull-out factors of employment, family disruption, and safety; along with the push-out factor of attendance/school engagement.
Community Collaboration is something we stress through giving collective support to the girls by building a supporting enviorment. This includes volunteering, collaboration, and a focus on community. This strategy is effective in recognizing that it takes an entire community to raise a child.
Career and Technical Education teaches career-based skills and giving all students a solid academic foundation regardless of their career plans. This is built through career academies, apprenticeships, internships, tech prep, and career-oriented high schools. Our programs incorporate career guidance, such as career inventories and job readiness training, as well as career pathways and academics providing courses giving basic academic skills and real-world education. This particular strategy allows students to develop a vision for their futures.
Active learning uses teaching and learning strategies to engage youth in the learning process. It effectively allows visual, auditory, and kinesthetic learners to understand in a way that makes sense to them
Ensuring that students become lifelong learners includes academic-focused mentoring support for girls, and alternative schooling for girls who require specialized attention, e.g. pregnancy/parenting, and school-community collaborations.