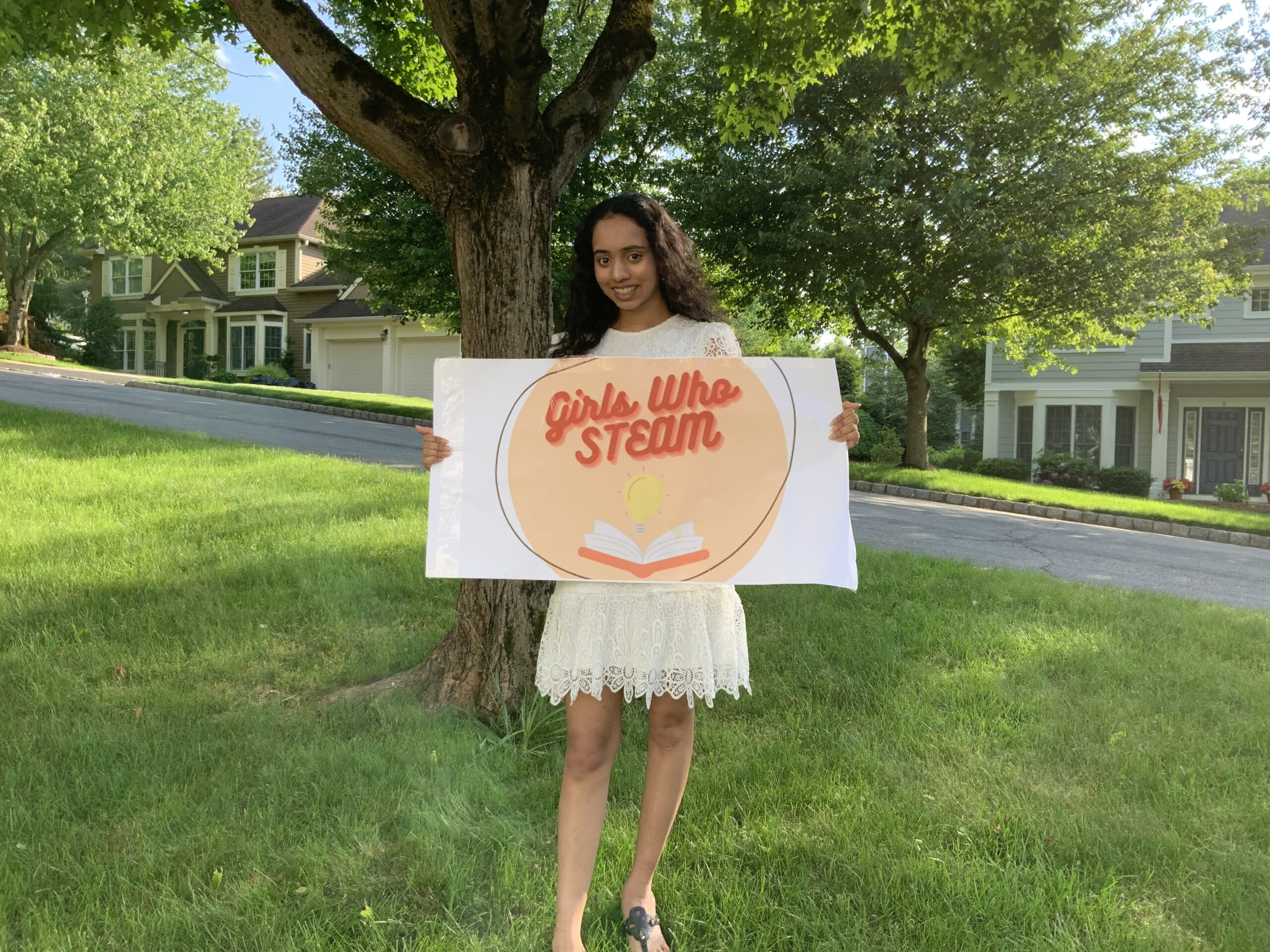 message from our founder:
Whoever thought it was a good idea to take a gaggle of second-grade Girl Scouts on a tour of the New York Times printing plant must have been out of their minds. We all stumbled around together, clutching the fabric daisies pinned to our bright green vests like they were our life savers. I ended up momentarily getting lost from the group, and found myself alone in an intimate room with printers stamping black words on giant rolls of paper. Pressing my fingers against glass, I watched the buzzing machines scratch stories down for the world to read. Despite the scary moment of being briefly separated from all of my friends, I left this experience chalking it down as one of the best days of my life. Even as an 8-year-old, I knew that I had witnessed the power of conversations through writing.
It didn't take long after that for me to discover the art of storytelling. As a 3rd grader, I was enrolled in a poetry class where my instructor told me "Write about what scares you. If it doesn't scare you, it's not worth writing about". And so, pen in hand, I used writing to conquer my biggest fears. I fell in love with this medium and used it as an opportunity to express my thoughts about serious global issues. As I grew older, I started using words to advocate for areas that I was passionate about, like diversity and education systems.
I was originally inspired to start Girls Who STEAM after the pandemic, after I had a chance to reflect on issues that face women, including ways I saw them reflected in my own community. I wanted to use my passion for storytelling to highlight the voices of women and provide others with resources. That was how we started, and it is crazy to think of the way my dream has grown with the help of so many people and communities.
The issues facing women are a widely recognized issue, and alot of orginaztions are actively working in the fight to close it. However, while many focus on empowerment and financial support to adult women, fighting it through the lens of a workforce, this organization tries to stop it by starting young. We connect with children across the world to essentially be a free supplement to most standardized education curriculum, advocating for giving them a stronger education in STEM and financial literacy, as well as mental health workshops and career events. We value the hands-on approach in fostering active learners. One of our signature events has been our pitch competition. The idea behind it is relatively simple… teens would submit their plans for a startup addressing issues that they were passionate about. All will then have the opportunity to be graded by a cohort of judges, who will then award the top three winners with prizes and recognition. All participants will leave with custom feedback and an idea for a potential business plan. Submissions ranged from the idea of starting a bilingual children's book business to creating a community that provided resources for mothers. We were able to inspire these younger girls by giving them something most other places would not offer; a chance to exercise real-world skills despite their age.
Our project focuses on impacting in ways that are both big and small; we focus on reaching as many girls as possible and work on developing life-long mentorship with those interested. Since we were founded, Girls Who STEAM has held 70+ events, has a community of 5,000+ individuals, made 25,000+ impressions, led by 100+ volunteers, and impacted more than 4,000 girls through our workshops. We believe that this is mobilizing the next generation of leaders and changemakers.
At the end of the day, our work serves as a reminder that there always is the power of women's mentorship. After I complete major projects in my organization, I receive some letters, emails, and DM's from excited participants with a newfound interest in this subject. Whether this is 7-year-old girls excited about the new slime they created or college students with a determination to stick with their STEM major, it is very gratifying to know my mission and goal have been attained.

- Sriya Tallapragada
student at the Pingry School in Basking Ridge, NJ