GirlsWhoSTEAM Inc. is a non profit organization dedicated to closing the gender gap in science technology, engineering, and mathematics. We plan to do this by showing girls how STEM could be fun! Our events teach girls leadership, critical thinking, creativity, problem solving, and STEM. We also offer a training program for students to start a Girls Who STEAM chapters so that they would be able to become leaders in there communities.
Our chapter program is a unique opportunity for individuals to create change in your community. Chapters can either be regionally based for a city, town, or community, or you can start a branch at your school! Members of each branch will be required to launch at least one project every three months, as well as starting up their website and Instagram page! You will also be required to submit monthly reports. We've made the process easy for you: once you're onboarded as an official branch, you'll get access to mentorship and one-on-one guidance from our team through our slack channel, who will help you set up events.
We offer several events that help teach girls the importance of STEM
"I was taught that the way of progress was neither swift nor easy
- Marie Curie, the first women to ever win a Nobel Prize, and the only women to ever win it twice
GirlsWhoSTEAM Inc. highly emphasizes this quote. Progress has been, and has always been, a struggle. We encourage our girls to continue to break the glass ceiling through innovative and brave ways
If you want to learn more about female history in STEM, you should check out the links below!
Subscribe to our Newsletter!
Our monthly newspaper highlights oppurtunities and stories of women in STEM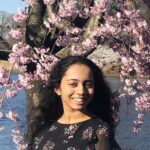 Sriya Tallapragada
Founder and Executive Director
Sriya Tallapragada is a 14 year old from New Jersey. She is a dog lover and dedicated Swiftie. Her advocacy and life goals are centered around the purpose of social change and reform, with the hopes to teach and motivate the next generation of smart and empowered women.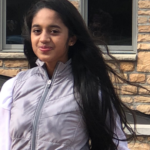 Preshecca Ragavan
Outreach Coordinator
Preshecca Ragavan is a rising junior in Ohio. In her free time, she likes to sing, play the piano and violin, play golf as a varsity golf player, give back to the community, read, hang out with her friends and family, and play with her dog, Lucky!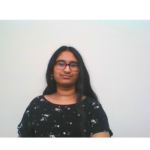 Samhitha Palla
Community Engagement Officer
Samhitha "Sam" Palla is a 16 year old from Florida who attends Jasper High School as a sophomore. During her free time, she enjoys drawing, writing, and reading.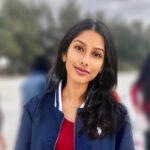 Sara Uppara
Social Media Manager
Sara Uppara is a student at Troy High School in Michigan.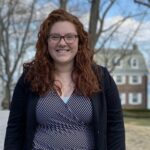 Emily Sneddon
Board of Directors

Alisson Buffenbarger
Board of Directors

Katy Guduri

Board of Directors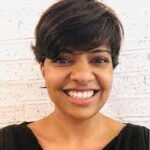 Vidhi Data
Board of Advisors