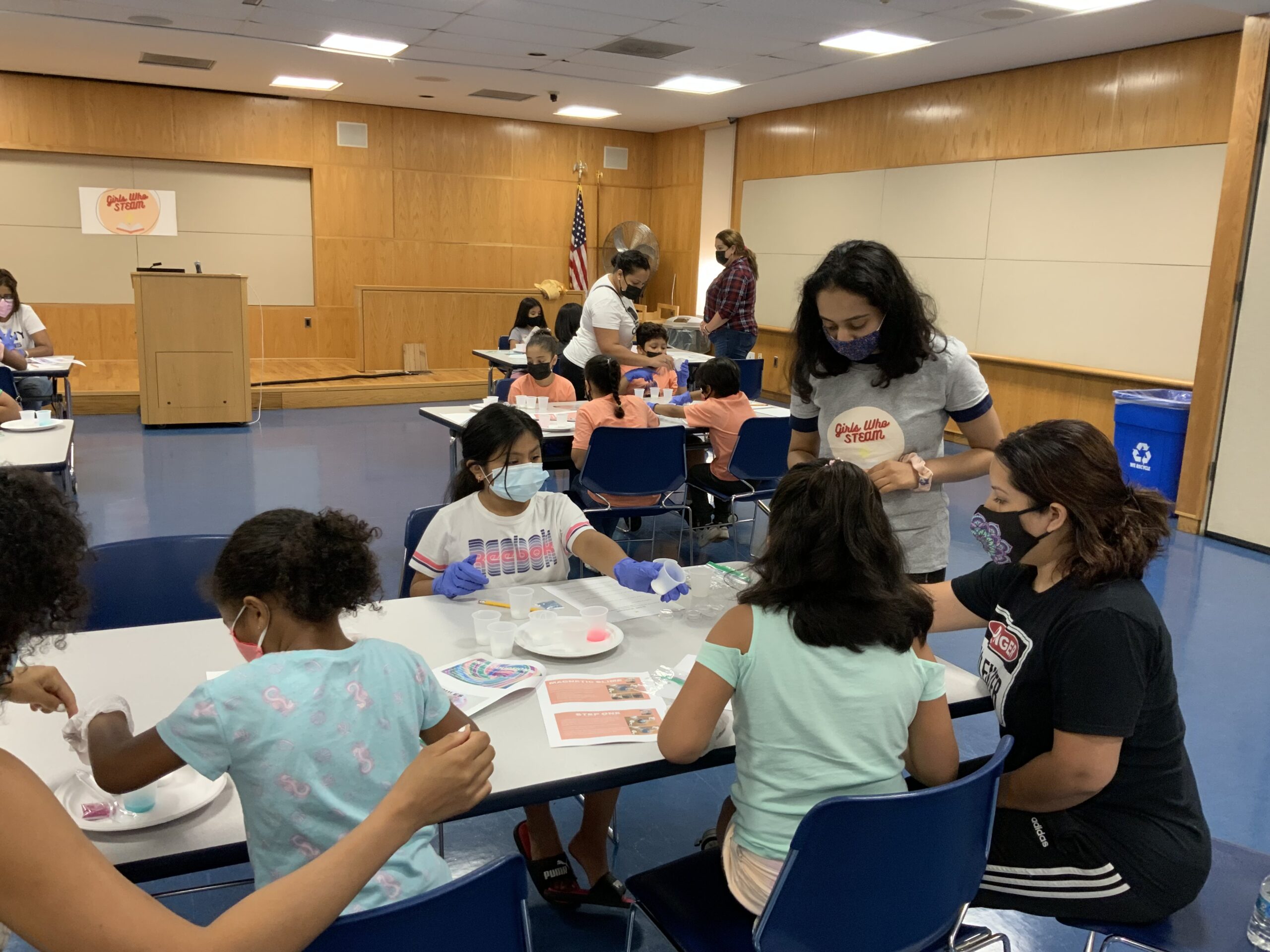 GWS Mentors invest time, skills, and relationships to empower women on their journey to achieving security and independence. An interest in investing in young women is vital in a GirlsWhoSTEAM mentor. Opportunities for mentors to get involved:
Lead a workshop
Coaches who volunteer for GirlsWhoSTEAM utilize a unique, constantly-evolving approach of teaching hands-on skills in group events, as well as 1-on-1 engagement and genuine, trusting relationships. Workshops that we currently offer are STEM workshops, mental health focus groups, financial wellness classes, and career journey events. Each event is about 90-120 minutes long, and could be either virtual of in-person. GirlsWhoSTEAM would assist in coordinating to set up the event.
Examples of workshops that mentors could lead:
Financial wellness: Covering basics for participants to stabilize their day-to-day financial situation in order to create a solid foundation on which they can build a financial future, achieve financial security and independence and grow wealth.
STEM workshops: based arround a DIY curriculum, our STEM workshops normally incorporate creativity and the arts to teach the participants (often aged 10-12) science concepts through a hands-on approach. These events serve as summer camps and after school programming, and in addition to serving as a supplement for the normal STEM curriculum that children normally are exposed to, they also serve as an opportunity to close the gender gap in STEM.
Mental Health Focus Groups: Our Focus Groups goes beyond investing intellectual, emotional, and social capital for women and their children to achieve a life of security and independence.
Career Workshops: Career events strives to empower women with the confidence and tools necessary to navigate through their individual career paths while supporting their independent development and promoting economic empowerment.
Mentor our Executive Board
GirlsWhoSTEAM looks for advisors to help support our various strategic planning initiatives. We are currently looking for experienced proffesionals to help with digital Communications, marketing, community outreach, financial advise, advocate for the mentors and coaches, and endowment management. In addition to playing a key role in defining the strategic direction of the organization, mentors must be focused on the collective impact to empower girls who participate in our workshops.
Corporate/Community Partnerships
Our partners work with us to provide resources to further our mission. Corporate partnerships provide mentors, volunteers, and/or financial investments into our organization. Community partners are often how we implement our programs; working with libraries, community centers, shelters, foster homes, charter schools, summer camps, GED schools, nonprofits, special education schools, etc. If interested in becoming a partner, please email girlswhosteam@gmail.com