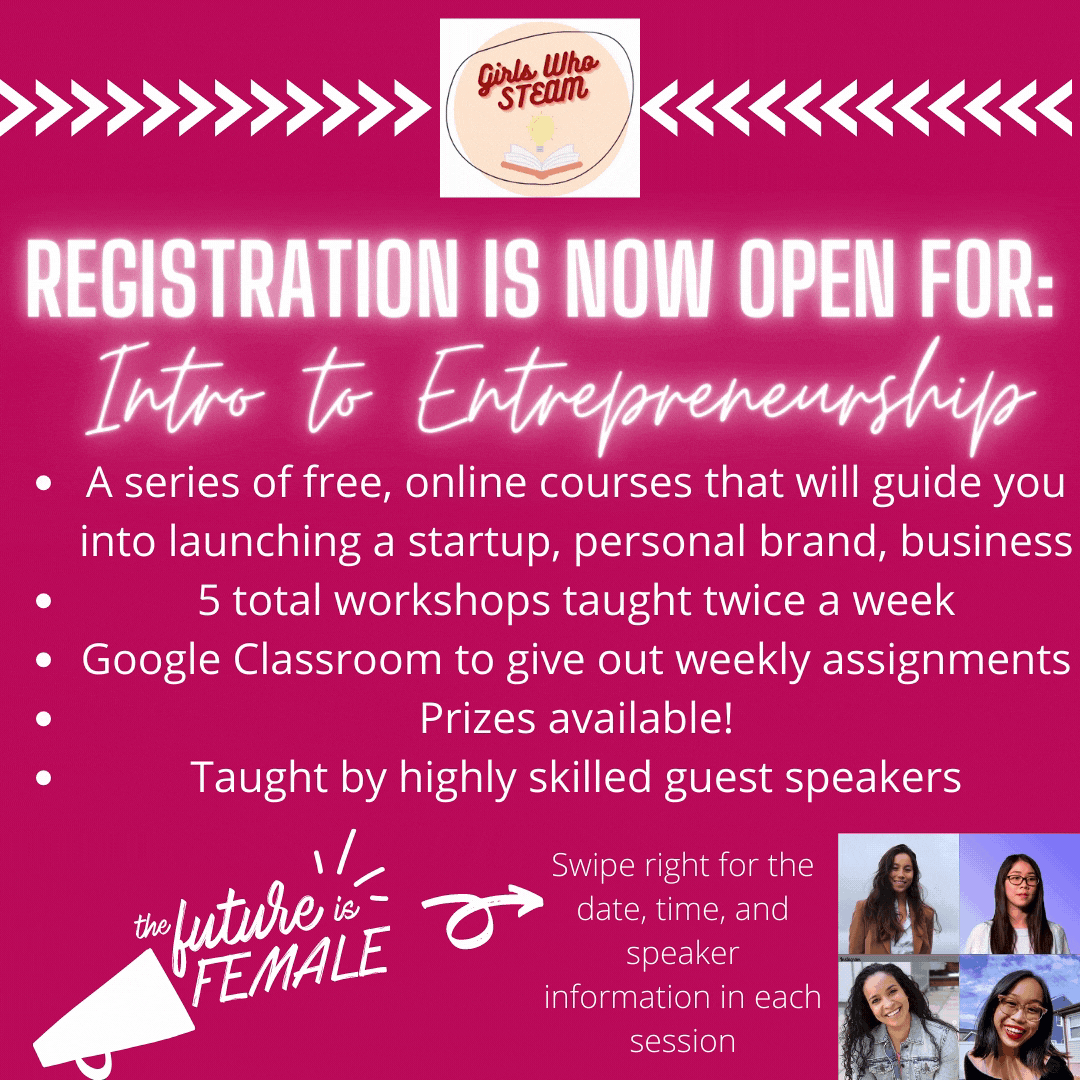 Class One: Delivering a Pitch April 3, from 3-4 pm Hosted by Skyler Bosco: Founder and CEO of B.E.A.M., creating communities with design, entrepreneurship, and tech


Class Two: Public Speaking 101 April 10, from 3-4 pm Hosted by Mellisa Ruiz: Public speaking coach, creator of show and tell with me!


Class Three: Making the Connection April 11, from 3-4 pm EST Hosted by Vivian Tan, 3 times TEDx Speaker, Networking enthusiast


Class Four: The Art of Cold Emailing April 17, from 3-4 pm EST Hosted by Nadia Garfunkel, Partnership Manager- imagiLABS


Class Five: Wrap Up, Presentation Present your presentations, pitches, and work done over the course for prizes! Network and Q&A panel with women founders.